top corner
New Jersey Online Casinos Provide 10% of Total State Industry Revenue
65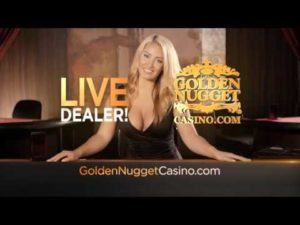 Prior to the regulation of online gambling in New Jersey in 2013, analysts had huge hopes for the industry but few could have expected the impact that the fledgling industry would have casino gambling in the state.
According to a recent press release by The PlayUSA Network, New Jersey just recorded its seventh straight month of revenue of over $20 million and is on pace to break their record totals from 2016.
New Jersey iGaming Nets $20.4 Million in September
The New Jersey Division of Gaming Enforcement released their Monthly Internet Gross Revenue Report on Thursday and revealed that NJ online casinos generated $20.4 million in revenue for the month of September. That is the 7th straight month of $20+ million revenues
That total is up 26% from the same period last year. That's breaks down to over $657,000 per day during September. Incredibly, that number is actually down slightly from the $21.3 million earned by online casinos in August.
Through September, NJ iGaming has collected $183.7 million in gross revenues. At this rate, NJ iGaming could eclipse $250 million by year's end. That will shatter last year's record revenue of $196.7. New Jersey iGaming will move past last year's total revenue by the end of October.
New Jersey Online Casinos Worth 10% of Casino Industry
One of the most telling figures coming from this report was the revelation that NJ iGaming contributes 10% of total revenues to the New Jersey casino industry. In fact, it is iGaming that helped New Jersey casinos turn their first profitable year in over a decade in 2016.
According to iGaming industry expert Steve Ruddock, "The bottom line is that legal online gambling has become an incredibly competitive market with many winners, and that has undoubtedly been a boon for New Jersey."
He continued, "Online gaming has been the proverbial rising tide for Atlantic City casinos. Once struggling, Atlantic City casinos are now the healthiest they have been in years, and the legal online gambling market has played a critical role in that revival."
New Jersey iGaming was legalized in 2013 and operators started taking bets later that year. In just 4 years, operators have proven the value of online gambling in the state. The majority of the state's revenue comes from online casino gambling. Golden Nugget leads all casinos with $50 million in generate revenue this year, all from table games.
Online poker has never proved to be the cash cow that some had hoped. In September, casinos only pulled in $1.9 million from online poker – less than 10% of the total iGaming take. PokerStars NJ, 888poker NJ and partypoker NJ are the iPoker operators in the state.
New Jersey Continues to Be Shining Example for Rest of Country
Despite the lack of progress in other areas of the country, New Jersey continues to be a shining example of the benefits of online gambling to the casino industry. Casino experts agree that iGaming has been the difference between continued struggles for the New Jersey casino industry and an industry on the rise.
Any states looking for a way to increase state tax revenues while protecting citizens from the hazards of offshore online casinos should take a hard look at what New Jersey casinos are doing. They are the leaders in geolocation technologies and have the primary blueprint for starting and successfully growing a regulated iGaming network. While Las Vegas may be considered the mecca for casino gambling in the United States, New Jersey has proven itself to be the iGaming mecca.
bottom corner