top corner
New Jersey Online Casinos Guaranteed Best Year Ever
143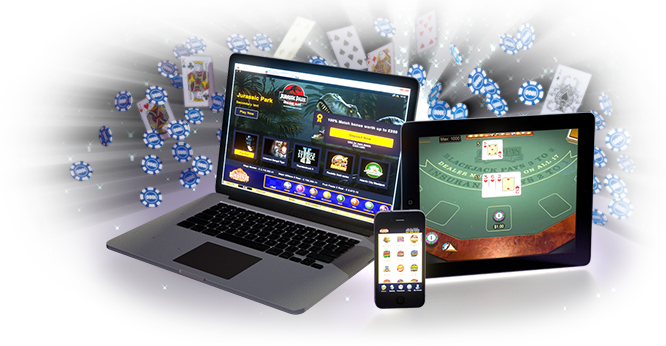 New Jersey online casinos will demolish last year's record for combined earnings. The NJ Division of Gaming Enforcement released October gaming figures and online casinos have powered past $200 million in combined earnings, already setting a new annual revenue record with two months yet to come.
The strength of this growth continues to be casino games that are up over 32% this year. Online poker continues to struggle, down over 8%.
Combined Online Market Brings in Over $204 Million Through October
On Wednesday, the NJ DGE released their monthly gaming report for both live and online casino operators. Online casinos brought in $20.56 million for the month, up 23.4% from October 2016. This brought combined earnings up to $206.38 million. Combined earnings in 2016 were $196.7 million, meaning that online casinos have already set a new record for revenue.
If online casinos continue performing near present levels, the market is on course to bring in about $246 million by year's end. That figure is remarkable considering that online gambling has only been offered in New Jersey for four years.
Casino Games Continue to Grow While Online Poker Continues to Slide
As has been the case since Year 2 for New Jersey, continued online casino growth is stemming from online casino games. Through October, casino games has brought in $183.72 of the $204 million total.. That figure is up a massive 32.3% over last year.
Alternatively, online poker has been continuing to slide. Online poker has only brought in $20.5 million this year, down 8.1% from last year. As a whole, the online casino market is up 26.7% year-over-year.
Online gambling is also helping the New Jersey casino market as a whole to grow. Through October, the market has brought in a combined $2.24 Billion, up 2.2% from last year. Keep in mind that the Trump Taj Mahal is no longer in operation, so existing operators are actually up 8.8% year-over-year.
Interstate Earnings Are Coming
The best part about this year's figures is that there's still room for growth in the future. Gamblers have shown no signs of slowing down and the market is about to get a boost in the near future once New Jersey enters the interstate market.
In addition to sharing casino games with Delaware, WSOP.com will begin sharing player pools with players in both Delaware and Nevada. This will certainly provide a small boost to online gambling earnings.
And we haven't even considered Pennsylvania. Online gambling will probably go online sometime in 2018 and odds are that online compacts are in the state's future. There's also a strong chance that there will be two interstate networks. The first being an 888 Holdings network and the other a PokerStars network between PokerStars NJ and PokerStars PA.
The question now is how much that online gambling will grow in 2017? If they hit the $245 million mark, will they be able to approach $275 million or more in 2018? Or will they finally start seeing some retraction? Odds are there will be growth, but it is hard to see the state continue the insane growth it has experienced since 2013. Our prediction is that NJ will enjoy growth in the 10 – 15% range next year, but things could change should online compacts provide more profitable than expected or PA fast-tracks interstate agreements.
bottom corner