top corner
Michigan iGaming Bill Passes Committee – To Be Considered in 2018
197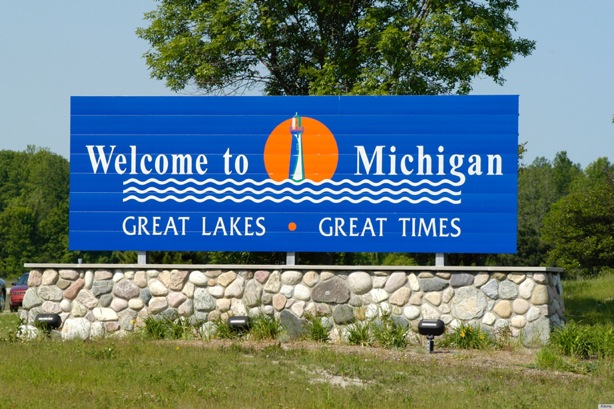 Michigan is one of the surprise states to examine online gambling legislation in 2017. While they were unable to push a bill through in 2017, they have laid the groundwork for 2018 and Michigan has officially become a dark horse for iGaming legislation in 2018.
One recent key development improves the state's chances of pushing the bill through. However, the bill doesn't have the support of a key stakeholder in the state and it is unclear whether that will have a significant impact.
H 4926 Passes Committee
Back in September, Michigan Rep. Brandt Iden introduced H 4926, a bill that will legalize and regulate online gambling and online poker. The bill failed to move or even come up to a committee vote until last week and many wondered if the matter was dead.
However, the bill came to a vote last week in the Michigan House Regulatory Reform Committee and overwhelmingly passed by a vote of 12-3. However, the bill will be on hold until next year because the legislative session ended last week.
However, Michigan is a state where legislation can roll over to a second year of a biennium session, keeping the bill alive for 2018. The bill still has a long way to go, but it is through the first hurdle.
Bill Earns Support of Detroit Casinos
A recent development is that the three commercial casino operating in Detroit now support the bill. Previously, Detroit casinos were neutral on the measure. The main reason for the change of heart was a recent amendment to the bill that reduced the tax rate from 15 percent to just 10.
This new development is extremely positive for the state's chances to pass a bill. With commercial casinos now on board, it becomes more a matter of convincing other lawmakers to come on board. However, there is one key stakeholder that is staunchly against the bill.
Michigan Tribes Now Oppose Bill
Another recent amendment to the bill has now force state Indian Tribes to pull their support. Previously, a clause stated that if federal law changed to prevent tribes from offering online gambling, then Detroit casinos would follow suit.
However, Rep. Iden decided that this was not in the best interest of the commercial casinos and removed the clause. His reasoning is that he has no authority over tribal interests but must look after those of the state casinos.
Tribes operate 23 gambling operations in the state and are a major stakeholder. Negotiations have been held with tribes but the gap is presently too wide between parties. However, Iden still feels he can push the bill through. The real test will be when it comes time to vote on the bill on the Senate floor.
Does This Bill Have a Realistic Chance to Pass?
The burning question is whether this bill will be able to move through chambers in 2018 or will the bill stall due to tribal opposition. Looking at the committee vote, it would seem that there is support for the measure despite the opposition. Since tribes do operate separate from state casinos, lawmakers would be able to move forward without their support.
The question is what type of backlash would such a move have, especially when it comes to future negotiations between the state and Indian nations for state compacts. However, it does not appear that the tribes have the same amount of legal clout as those in California, so lawmakers may decide to move forward and worry about future backlash later.
One interesting clause relevant to online poker players is that all casinos offering iGaming under this bill are required to offer online poker. In states like Pennsylvania and New Jersey, casinos have the option to choose whether to offer online poker.
Should the Michigan iGaming market only comprise of commercial casinos under this bill, that will not be so bad as only three sites would operate. However, if tribes end up taking part of in iGaming under this bill, it would almost guarantee an oversaturation of online poker sites in the state.
Granted, there's a long way to go in the process and according to Rep. Iden, we won't know anything whatsoever before sometime in mid-February.
bottom corner