top corner
Michigan House Passes iGaming Bill – Moves to Senate in Fall
537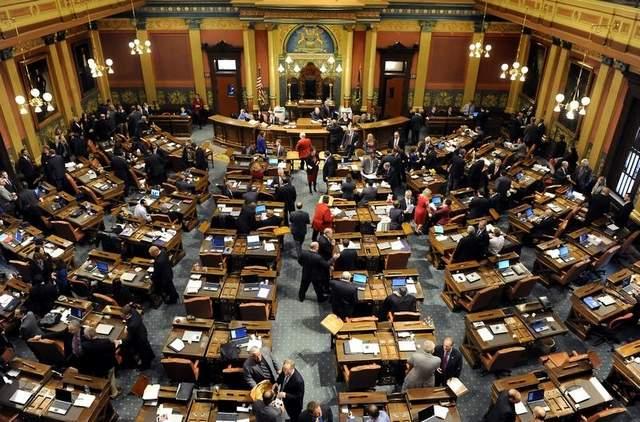 In what was literally a last-minute move by the Michigan House of Representatives, the Lawful Internet Gaming Act was passed on Tuesday. This bill will now move on to the Senate in the fall.
The bill, if passed and signed by the Governor will legalize and regulate online gambling, sports betting and online poker.
Michigan House Passes iGaming Bill on Last Day of Session
The Lawful Internet Gaming Act was passed by the Michigan House on Tuesday by a margin of 68-40. This bill, if passed, will regulate online gambling along with both sports betting and online poker.
Known as H 4926, the bill grants Detroit casinos the ability to offer online gambling starting in 2018. Online casino games, online poker, and sports betting will all be available. Any games that are presently spread in live casinos will be allowed to be spread online under the bill.
Also, tribal casinos will also be permitted to offer online gambling provided that they amend or create compacts with the state.
This bill has an interesting clause in it that states that casinos must wait at least one year before games will be allowed online. At present, this means that we will not see legalized online gambling in Michigan before Fall 2019 as Tuesday was the last day of the legislative session until fall.
Any casino wishing to offer online gambling under this bill must pay an $800,000 license fee, but that license is good for five years. Also, gaming will be taxed at 8% of internet gross gaming revenue. All server must also be physically located within a Michigan casino.
Future of the Bill is Uncertain
While Tuesday's vote was an important first step in getting iGaming regulation passed in Michigan, it is still a tenuous one at that. Detroit casinos are in favor of this bill, but the stance of tribal casinos is still uncertain.
Lawmakers are hopeful that the recent Supreme Court decision to overturn PASPA will result in renewed interest in online gambling by casinos and lawmakers alike. After the Supreme Court overturned PASPA, Delaware and New Jersey were quick to act with Delaware already beginning to take sports bets.
Other states are moving quickly to draft sports betting legislation or begin pushing existing bills forward. As a result, the next few months are expected to be very active, which is also a good news for online poker as some states will do like Michigan and group casino gambling and poker in with sports betting to maximize revenue.
Hurry Up and Wait 10 Weeks
At this point, there isn't much that citizens can do but wait and voice their support for the legislation to state lawmakers. The fall legislative session does not begin for 10 weeks and even then, it's unclear whether there are enough votes in the Senate to push this bill through.
If we were to put odds on Michigan passing this bill, we'd say that presently it is about 70%. Sports betting will continue to receive a major push and that alone may provide the necessary votes to move this legislation forward. Should other states proceed with passing iGaming laws, this may prompt Michigan to move forward, especially if they see potential interstate compact opportunities.
The big sticking point will be Michigan tribes. If significant opposition rises in the state akin to that seen in California, then there will be a delay in the bill. However, should tribes come out in support or even remain neutral, then there's a good chance it moves through.
We will learn more over the next two months and should get a better idea of whether Michigan will join PA, NJ, NV, and DE in offering legal online poker and iGaming.
bottom corner