top corner
Illinois and New Hampshire Regulatory Efforts Dead for 2017
137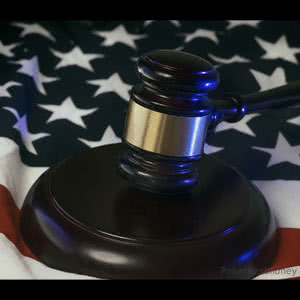 If you've been following online poker regulation efforts in the United States, you know that a few states were still technically in the mix to pass iGaming legislation in 2017. However, the only state that anyone felt had a realistic chance of doing so was Pennsylvania.
Now that PA has officially regulated online poker and other forms of online gambling, attention has shifted to other states, but it is all too clear that it will be 2018 before we see any additional movement legislatively on iGaming in the United States.
In the past couple of weeks, both Illinois and New Hampshire have abandoned their iGaming regulatory efforts for this year. This leaves only Michigan with any outside chance of joining PA in 2017, and that becomes increasingly unlikely the closer we get to the holiday season.
New Hampshire Votes Down Placeholder Bill
New Hampshire was one of the states the industry has been monitoring, but they quickly dropped off the list after a unanimous vote in an Executive Session at the end of October. Lawmakers were to consider H 562, a placeholder bill that would have been used as a vehicle to regulate online gambling in the state.
However, the members of Executive Session voted 23-0 that the bill was "inexpedient to legislate" and the bill officially died for 2017. While this is the end of H 562's chances, it isn't the end for the fight to regulate iGaming.
New Hampshire did take a major step during the summer by becoming the fifth US state to legalize online lottery sales. They will begin offing online lottery tickets starting in 2018. With one form of iGaming now on the books, it should be a bit easier to convince lawmakers to follow suit and regulate online poker and casino games next year.
Also, the state will also face the reality of Pennsylvania going online and being a potential draw to New Hampshire gamblers. With the extra benefit of the interstate network, lawmakers could begin seeing the true potential behind general iGaming next year.
Illinois Fails to Act on iGaming
Illinois has long been looked at as a prime state for iGaming but they have failed to make any real progress towards that end. That continued this year as several iGaming measures popped up late in the legislative session but were not acted upon.
Last Thursday, the 2017 Illinois legislative session concluded with no action taken on measures to regulate online poker, casino games or Daily Fantasy Sports. This is not shocking in the least considering that the state has been slow to even discuss these matters in recent years, choosing instead to focus on potential live casino expansion efforts.
The question now is what measures the state will considered next year. One bill, H 479, will still be in play when the 2018 legislative session begins in January. That measure will regulate DFS. However, it is unclear how much support that bill presently has in the House. It passed the state Senate in 2017.
Frankly, Illinois is one of those states that we cannot really know what is happening until significant progress has been made. Until we actually start to see a bill make its way to a floor to a vote, we can't even begin to gauge the odds of passage.
Michigan Still in Play – But Time Running Out
The only other state still in play for 2017 is Michigan. There are several measures still alive, including bills to regulate online gambling and DFS. However, there have been several roadblocks, including questions as to whether gambling expansion is even legal under the state constitution. Some believe that a public vote is needed before online gambling can move forward.
State Rep. Brandt Iden has stated he would like to see some movement on the bill by Thanksgiving, but that was about 3 weeks ago and there's been no movement since. If measures continue to get met by silence before the holiday season, it is safe to say that Michigan can be moved to the "wait until next year" list.
bottom corner