top corner
DOJ Reverses Wire Act Opinion – Put Regulated iGaming Market in Danger
1045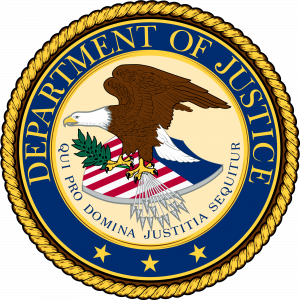 The face of regulated online gambling in the United States could change dramatically in the upcoming months thanks to a recent move by the United States Department of Justice. As most of you already know, the DOJ issued an opinion in 2011 that stated that the Federal Wire Act only applied to sports betting.
This opinion helped to launch regulated online gambling in the United States with four states having regulated online poker and other states regulated online lottery and sports betting. However, an opinion issued in November but recently released to the public may change all that.
In the new opinion, the DOJ is reversing their stance on the Wire Act and now state that it applies to all forms of online gambling, and not just sports betting.
DOJ Finally Drops the Bomb on the Regulated Market
Online Poker Report first reported back in December that the DOJ was in the process of issuing a reversal on their 2011 opinion, but originally stated that the reversal would come around the Christmas break. This did not happen and some wondered if that meant the DOJ was not planning on moving forward with the reversal.
Unfortunately, that was not the case as the DOJ released an opinion earlier this week regarding the Wire Act. In a memo dated November 2nd, the DOJ now has changed their position and state that the Wire Act is applicable to all forms of gambling that can be transmitted between state lines, and not just sports betting.
Part of the opinion issued in 2011 was based on a clause in section 1084(a) of the Wire Act that stated that made it a crime to transmit "information assisting in the placing of bets or wagers on any sporting event or content." This clause was effectively used to determine that the entire act applied only to sports betting.
The new opinion varies from that 2011 opinion, stating, "Only the second prohibition of the first clause of section 1084(a), which criminalizes transmitting "information assisting in the placing of bets or wagers on any sporting event or contest," is so limited. The other prohibitions apply to non-sports-related betting or wagering that satisfy the other elements of section 1084(a)."
The opinion goes even further to put the opinion in layman's terms, stating that "we conclude that the words of the statue are sufficiently clear and that all but one of its prohibitions sweep beyond sports gambling."
Is This Doomsday For Regulated Online Gambling?
The big question on everyone's mind now is how this will impact regulated online gambling. Effectively, states offering regulated online gambling will have to go through great pains to ensure that their data does not cross state lines in any way, even down to transmission of advertising of sports betting. This could prove very challenging indeed.
Also, there is concern regarding payment processing from banks. Some banks may decide to abandon regulated markets in order to prevent any potential violations from the DOJ. In essence, it could result in even regulated markets being restricted to limited payment options.
The biggest potential impact will be on the regulated interstate online poker network already operating between New Jersey, Nevada, and Delaware. Since the network clearly crosses state lines, it would appear that those states would have to shut down the network or be in violation.
Businesses Have 90 Days to Comply to New Memo
After the new opinion was released, US Deputy Attorney General Rod Rosenstein released a memo stating that business have 90 days to comply with the new memo before they will be subject to prosecution. This is likely being done to give the DOJ a chance to come up with guidelines to prosecute those who are not in compliance.
However, there is also a very good chance that this memo will go to court before the 90-day window expires. There are court cases already decided that have ruled that the Wire Act only applies to sports betting and many states have already enacted online gambling due to the 2011 opinion. Basically, there is a good chance that this could get tied up in the court system for a while, meaning that for now, regulated online gambling can continue.
Unfortunately, there is a good chance we could see some states and lawmakers decide to hold off on pursuing further expansion of online gambling until this matter is resolved. In other words, don't be surprised if we see regulated iGaming growth stall in the next year or so as a result of this opinion.
bottom corner