top corner
Differences Between HORSE and 8-Game
2689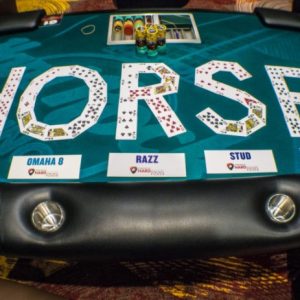 In 2006, the World Series of Poker held the first-ever $50,000 HORSE event. Shortly afterward, the popularity of HORSE poker skyrocketed. However, many claimed that HORSE poker was a bit lacking as it was strictly limit poker variants.
As such, PokerStars came out with the 8-Game mix. By 2009, 8-Game had grown in popularity to the point where the WSOP decided to change the $50,000 Event into an 8-Game format. Let's now take a look at the differences between 8-Game and HORSE.
Differences Between HORSE and 8-Game
8-Game is an eight variant poker mix that includes at least one game in every poker format. Like HORSE, limit forms of Hold'em, Omaha Hi-Lo, Razz, Seven Card Stud, and Stud Hi-Lo split are all part of 8-Game. Two games that many players were clamoring to add to the mixed game format were Pot-Limit Omaha and No-Limit Hold'em. Since these are the most popular forms of poker, it made sense to add them.
The final game added to the mix was Limit Triple-Draw 2-7 Lowball. Most of the time you will see 8-Game started with 2-7 Lowball and then followed by the five games of HORSE. After the last game of HORSE, Pot-Limit Omaha and No-Limit Hold'em round out the mix.
Differences in Game Play
8-Game is a better-balanced form of poker than HORSE. In HORSE, Stud variants comprise 60% of the game. In 8-Game, Stud games still make up 37.5 percent of the mix but the advantage that Stud players may have in these games is somewhat negated by the additions of Pot-Limit Omaha and NL Hold'em.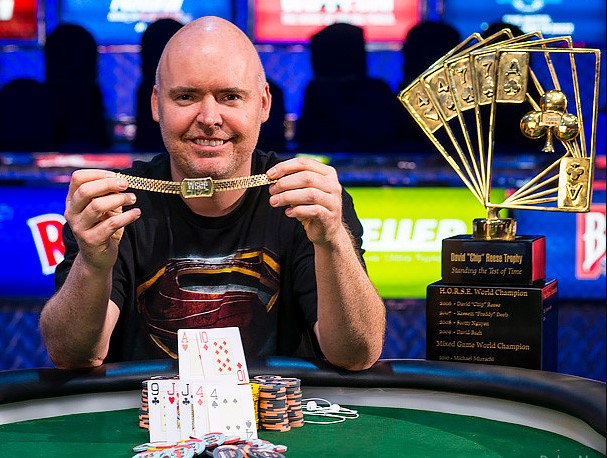 Typically you will run across players using one of two philosophies. The first belongs to the limit game specialists who will try and use their experience in limit games to defend against the aggression of PL and NL players. Stud players fall into this category generally.
The other customary philosophy employed by 8-Game players focuses on playing very solidly during the limit games and then increasing their aggression during NL rounds. Since it is easier to generate big pots and double up during these games, many players will wait until the PL Omaha and NL Hold'em rounds to make big moves, especially if they are short stacked.
8 Game More Desirable Than HORSE For Many
PokerStars initially offered 8-Game exclusively on their site as a way to draw in mixed game players that wanted something other than limit games. As it grew in popularity, the World Series of Poker incorporated the event into its mix of preliminary events and then ultimately changed the $50,000 HORSE Event to the $50,000 Poker Players Championship.
In addition, other venues around the world have started offering 8-Game and have even begun to transition away from HORSE offerings. 8-Game is considered by most to be the ultimate test in poker prowess. It tests your skills in all poker formats and across all limits of poker. It offers both the aggressive player and the solid grinder a chance to excel in their specialty without forcing players to overly rely on one game variant.
If you have not begun to play 8-Game, the best place you can find it regularly spread is PokerStars, and you can find a game at most limits. However, it is still wise to learn the different games of 8-Game individually before trying to master 8-Game.
Personally, I subscribe to the school of thinking that you should counterbalance NL Hold'em and PL Omaha aggression with strong limit gameplay. There are too many people that use NL Hold'em and PLO as a crutch in 8-Game. You can exploit this weakness to improve your chances of winning in 8-Game.
bottom corner