top corner
Chris Moorman Wins Record-Extending 24th Online Triple Crown
146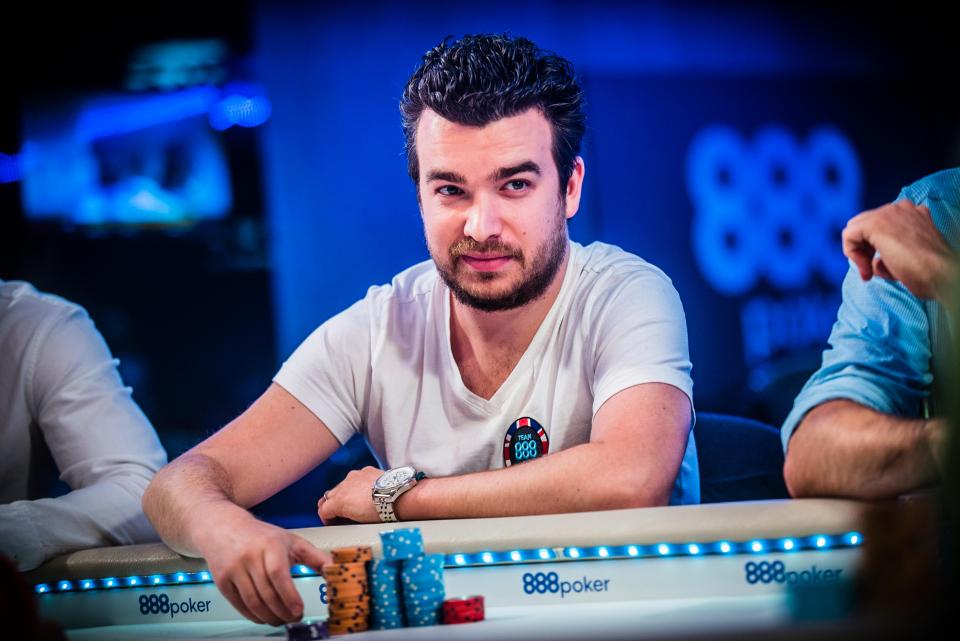 Anyone who knows anything at all about online poker knows about the legendary career of Chris Moorman. Moorman1 is not only has more online poker tournament earnings than anyone else in history ($14.39 million), but he also holds the record for most online Triple Crowns.
Amazingly, moorman1 recently extended that record by recording his 24th online Triple Crown, giving him five more than the next closest player.
Moorman Closes Out October With 24th Triple Crown
Moorman closed out October by winning three tournaments in a five-day span to earn his 24th career online Triple Crown. The first of his three victory run started on October 26 at partypoker. He won the Uppercut Warm Up for $8,060 On October 27, he won the $109 Fast Friday event at PokerStars for $4,153.
Finally, Moorman won the $10,000 Monsoon tournament at 888poker to earn $2,591 and his 24th career online Triple Crown. Moorman is a 888poker Ambassador, making the Triple Crown victory that much more special.
With his 24th Triple Crown win, Moorman now has 346 online poker tournament victories since PocketFives.com started tracking him in 2006. That is over 31 tournament victories a year.
What is the Online Triple Crown
Some of you may not have heard about the online Triple Crown in the past. PocketFives.com awards a player an online Triple Crown when they win three multi-table online poker tournaments on three different major online poker networks over a period of seven days.
The tournaments must have the following requirements:
Major online poker network tracked by PocketFives
Prize pool of at least $10,000
Field of at least 100 players
Buy-in of at least .01 (freerolls and satellites don't count)
The Triple Crown was first awarded in 2005 with 13 players managing the accomplishment. That number went up steadily each year with a max of 208 Triple Crowns awarded in 2013.
Over the last three years, the Triple Crown has been harder to win with 2017 awarding the fewest Triple Crowns in history. Thus far, only 24 players have won the Triple Crown.
Moorman Increases All-Time Triple Crown Lead to 5
With his 24th Triple Crown win, Moorman now has five more than his nearest competitor. Nick Fierro, aka 'PokerKaiser' is second on the list with 21 triple crowns. His last Triple Crown came in 2015.
Just to show how difficult it can be to win a Triple Crown, third place on the all-time list is Peter Traply, aka 'Belabacsi' with 11. Unfortunately, Traply is no longer tracked by PocketFives, so odds are he won't add to that total.
At this rate, Fierro is the only player with any type of realistic chance of catching Moorman. However, considering that he hasn't won a Triple Crown in two years and the fact that Moorman is still winning them, Fierro's window to make history is closing rapidly.
bottom corner