top corner
Casears Sells Bally's Brand – Is Las Vegas Casino Next?
2611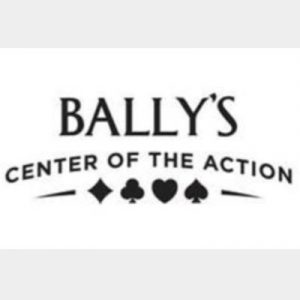 The last few years have been interesting for Caesars. It has gone through a bankruptcy, has sold the Rio in Las Vegas, and was forced to move the World Series of Poker online because of the coronavirus pandemic. It is also in the middle of a merger with Eldorado Resorts Then the company surprised many by purchasing William Hill.
Now, the company has made another big move by selling the Bally's brand. Caesars sold the brand name to Twin River Worldwide Holdings. The new owner will now rebrand their casinos as Bally's.
Caesars Sells Bally's Brand
The Las Vegas Review-Journal and other publications are reporting that Caesars Entertainment Inc. has sold its Bally's brand to Twin River Worldwide Holdings Inc. Back in April, Twin River purchased the Bally's casino property in Atlantic City, NJ from Caesars. Now, the company can retain the Bally's name for that casino, but that's not all.
According to reports, Twin River plans to rebrand almost all of their properties as Bally's. The one thing the deal did not include was the Las Vegas Bally's property. According to reports, Caesars retains the rights to use that casino. However, some feel that will change in the near future.
As part of the deal, Caesars will have a perpetual license to maintain use of the Bally's brand at its Strip hotel-casino.
https://t.co/oTkZWBMqxE

— Las Vegas Review-Journal (@reviewjournal) October 14, 2020
According to Josh Swissman, a partner at The Strategy Organization, "Caesars has been pretty vocal on wanting to sell one or two assets in Las Vegas. I think this (deal) puts a big target on Bally's. It makes it a big acquisition target, especially for a company like Twin River."
It's possible that Twin River could purchase the Strip casino. They have already purchased nine other casinos in 2020, including Bally's Atlantic City. Bally's Las Vegas would be the perfect way for the company to enter the Nevada casino market.
Bally's Brand Could See a Resurgence Under Twin River
Twin River seems to be determined to revive the Bally's brand and is going all-in on the prospect. Bally's has been one of the lesser brands in the Caesars portfolio. While it has a storied history, it isn't the first property you think of when you go to Las Vegas, or even to Atlantic City.
"We expect that Twin River's efforts to enhance the Bally's brand across the United States will raise visibility for Bally's Las Vegas," @CaesarsEnt said. https://t.co/F8dpoIH278

— FOX5 Las Vegas (@FOX5Vegas) October 14, 2020
Twin River can put their own spin on the Bally's brand, a spin that will be met with open arms by some gamblers. Many casino games players are not fans of how Caesars has operated their properties in recent years. A new spin on a historic brand could be what it needs to become truly relevant again in the gambling community.
It would be nice to see Twin River try and expand the offerings in the casino to include more poker. There are some that would like to see additional poker games spread in Atlantic City, especially away from the Borgata. I'd play poker at Bally's AC if it were offered.
New Owners Worth a Look
I can only remember a couple of times that I have played at Bally's in the past. I never played at Bally's in Las Vegas as there wasn't anything there to attract me. Hotel rates were cheaper elsewhere, and I could only take so much of poker at Caesars properties.
However, I'd give Twin River a look, especially if they start offering gaming that's unique or if their service is superior to the bland service you get at some properties. I prefer to play at properties that try and accommodate their players over their stockholders. If Twin River can do this, they have a good chance of making life-long customers.
We will keep an eye on Bally's Las Vegas to see if Twin River makes a play for that property as well. With the pandemic showing no signs of slowing, Caesars may be motivated to offload capital to reduce potential losses, especially if Nevada goes back into another lockdown.
bottom corner