top corner
BERRI SWEET and Trueteller In a Photo Finish in 2017 Cash Game Race
182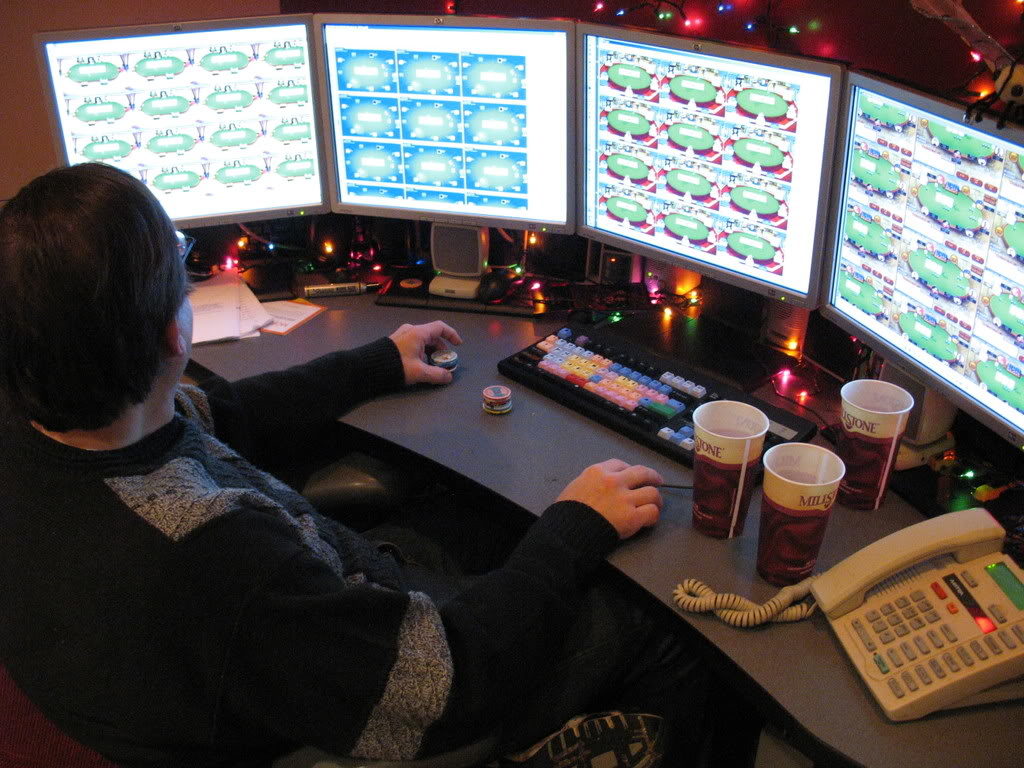 With just three weeks left in 2017, the race to see who will emerge as high stakes online poker's biggest winner is neck and neck. BERRI SWEET and Trueteller are atop the list of high stakes pros through December 7 and hold a large margin over the rest of the field. In fact, they are now the only players remaining with more than $1 million in winnings this year.
BERRI SWEET Leads But Trueteller Close Second
BERRI SWEET now leads all high stakes cash game pros with an impressive $1.76 million in earnings this year. He went on a nice $400k run in November that allowed him to take over the top spot. Part of BERRI SWEET's success in 2017 has been a lack of any prolonged losing streaks. His graph has steadily trended upward the entire year. His entire run has come at the PLO tables where he is presently winning an average of $32.10 per hand played.
Timofey Kuznetsov, aka Trueteller, slipped to second thanks in part to a small slide to start December. He ended November leading all pros with $1.77 million but has since dropped $140,000 and now has $1.63 million in earnings. If not for a $500k dip in April, Trueteller might be up over $2 million at this point. However, there's still plenty of time for him to overtake the top spot and win the cash game title.
Isildur1 Only Player With a Shot to Win But Needs to Run Hot
Isildur1, aka Viktor Blom, is presently third overall with $906,264 in earnings. Normally, we'd say that he's too far back to make a run at the title. However, anyone that knows Blom's style knows that he can make insane runs at any time. Blom nearly cracked $2 million in earnings in late July before going on a downswing that's continued through November into December.
However, there have been signs of brilliance, such as a late September run that saw him earn about $500,000 in just a couple of days. Most recently, Blom was up over $500,000 during the day on November 29th but somehow managed to blow that profit and finished the day down.
Those types of volatile swings are ones that could still allow Blom to win this thing should he manage to put together a streak anywhere near the one he went on from late May through the end of June. During that time he went from being down $4,000 on the year to being up $1.7 million. A run of around half of that could allow him to make a comeback and win.
Of course, Blom could just as easily continue sliding and finish the year in the red. As always, Isildur1 will be an interesting watch in the closing weeks of 2017.
Lrslzk Continues Slide – All But Locks Up Title of Biggest Loser in 2017
Sami Kelopuro, aka Lrslzk, is on the side that nobody wants to be on. He is not only a losing player this year, but has all but locked up the title of biggest online cash game loser in 2017. Kelopuro is presently down $1.34 million and has over a $500,000 lead on the next closest opponent.
Kelopuro hasn't been profitable since June when he went on an epic downswing of almost $1 million. That slide has largely continued throughout the year with most of his losses coming at PLO. In fact, according to his Hendon Mob profile, Kelopuro is down in every game played in 2017.
Lrslzk's run goes to prove that while there are some that can amass monster scores in online poker, there are others that can post just as equally epic losses. After posting over $777k in loses in 2017, Dani Stern, aka supernova9, retired from the game. It will be interesting to see what changes Kelopuro makes in 2018. Will he try and make a comeback or will he be another high stakes online pro that rides off into the sunset?
bottom corner