top corner
ARIA to Host Inaugural U.S. Poker Open
153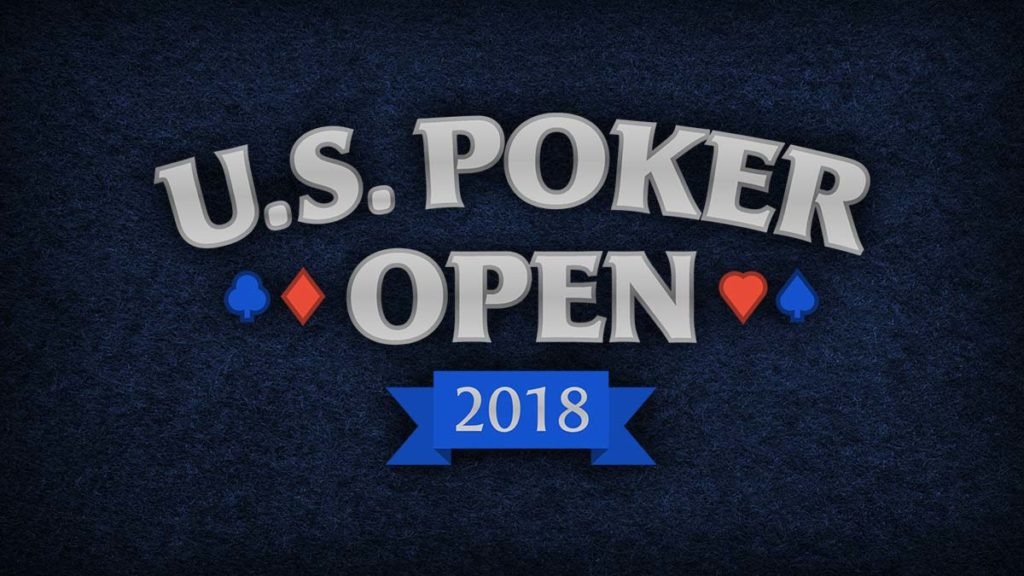 Since the launch of PokerGo earlier this year, Poker Central has regularly been cranking out new content, including live poker cash game and tournament action. Their latest endeavor will create what they hope will become a premier High Stake poker tournament event.
The inaugural U.S. Poker Open will run from January 11, 2018 through February 11, 2018 at the ARIA Resort & Casino in Las Vegas. The series will feature eight High Roller tournaments with buy-ins up to $50,000. In addition, poker fans will be able to access this series exclusively on PokerGo.
U.S. Poker Open to Feature 8 Events With No Tournament Fees
The U.S. Poker Open is Poker Central's latest endeavor to both grow poker and provide exclusive content for PokerGo. This inaugural event will feature eight tournaments with buy-ins ranging from $10,000 to $50,000.
Also, the schedule is not exclusively NL Hold'em. Event #2 is a $10k PLO Event while Event #4 is the $25,000 Mixed Game Championship playing in 8-Game format. There are three $10k Events, four $25k Events and the $50,000 Main Event.
These events will also come with no tournament fees provided that players register for the event by 2 pm of the day of the event. Events will also feature a 30 second shot clock with players allowed three 60-second time banks per day.
Top Player of Series to Become U.S. Poker Open Champion
Similar to the Poker Masters event earlier this year, the player to accumulate the most points during this series will become the U.S. Poker Open Champion and will receive the U.S. Poker Open Cup. Steffen Sontheimer secured the Poker Masters purple jacket back in September and is certain to be on hand for this event.
From the sounds of things, Poker Central and the ARIA is trying to make poker akin to the PGA. Poker Central president Joe Kakaty spoke of this in a press release, stating, "The U.S. Poker Open is our newest marquee tournament positioned to kick off the high-stakes tournament calendar. Our lineup of quarterly majors give PokerGO subscribers year-round access to some of the best high-stakes poker in the world."
ARIA director of poker operations Sean McCormack also spoke about the event, stating, "We host some of poker's top high-stakes tournaments at ARIA and are looking forward to kicking off the 2018 poker season with the U.S. Poker Open. Poker Central has quickly built a tremendous schedule of poker events that are bringing worldwide awareness and excitement to the industry."
Some purists will likely speak out against the event as just another High Roller series and one that widens the gap between average pros and those with access to money. However, it should prove to be a showcase for many of the game's top talents. Time will tell whether the U.S. Poker Open will be a success, but considering that the event is live streamed and in Las Vegas, it has the ingredients needed to be a hit.
Here is the schedule of events as provided by Poker Central:
February 1 – Event No. 1: $10,000 No Limit Hold'em
February 2 – Event No. 2: $10,000 Pot Limit Omaha
February 3 – Event No. 3: $25,000 No Limit Hold'em
February 5 – Event No. 4: USPO $25,000 Mixed Game Championship
2-7 Lowball Triple Draw
Limit Texas Hold'em
No Limit Texas Hold'em
Omaha Hi-Lo 8 or Better
Pot Limit Omaha
Razz
Seven Card Stud
Seven Card Stud Hi-Lo 8 or Better
February 6 – Event No. 5: $10,000 No Limit Hold'em
February 7 – Event No. 6: $25,000 No Limit Hold'em
February 8 – Event No. 7: $25,000 No Limit Hold'em
February 9 – Event No. 8: $50,000 No Limit Hold'em Main Event
bottom corner