top corner
5 Reasons to Play at Blockchain Poker
2562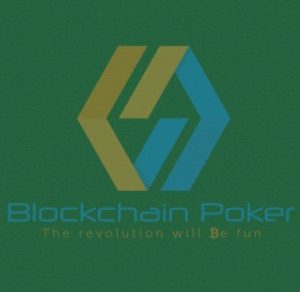 Recently, I ran across the website Blockchain Poker. It is a crypto poker site where you can play online poker using cryptocurrency. The site is very simplistic compared to major online poker rooms like Pokerstars and partypoker. However, the site has a lot of potential.
Today, I will give you 5 reasons why you should give Blockchain Poker a try. The site offers some unique features you don't see at most online poker rooms.
Create Your Own Poker Games
One of the best features of Blockchain Poker is the ability to create customized poker games. You can create cash games, Sit & Go tournaments, and multi-table tournaments. Games are customizable in just about every way imaginable. Want to play a hyper-turbo for just 100 satoshis? You can do that. Want to host a 10-20 deepstack NL cash game? You can do that as well.
If you create multi-table tournaments, you can get a cut of the rake collected from the event. The more popular your tournament, the more crypto you will earn. Your games can be open to the public or password-protected for private games. You can also sponsor games, highlighting your website, company, or brand.
Play for Free – REALLY
One awesome feature of this site is that you will get 100 satoshis of crypto to play on the site. You will get 100 satoshis of Bitcoin, Bitcoin Cash, and Bitcoin SV to use on the website. No, that's not much at all, but it's more than most online poker rooms give you.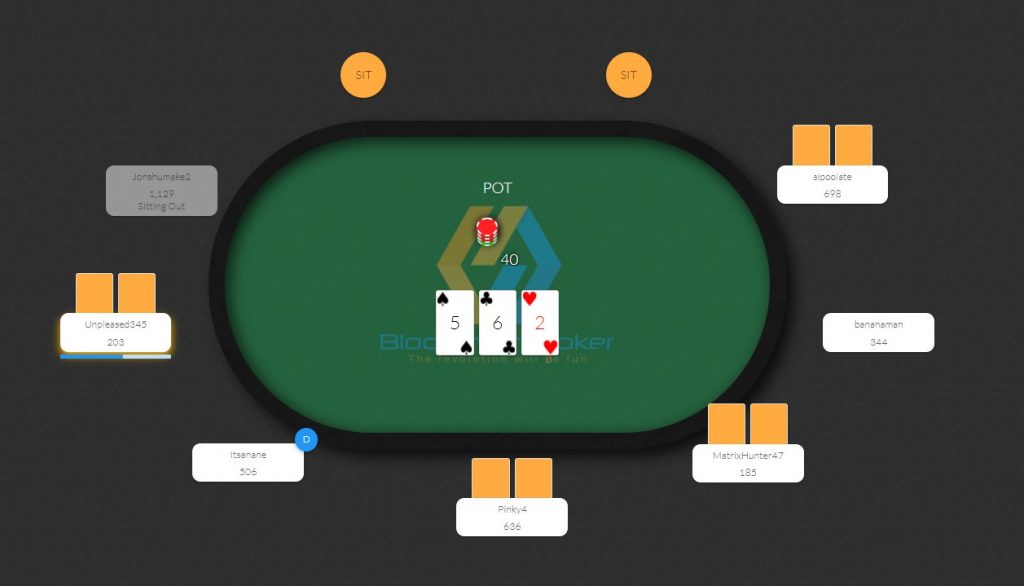 Better still, there is an hourly freeroll tournament available with a structure based on standard tournaments. A 50 player field will generally pay about 10 players. Keep in mind that this is a rebuy tournament, and those entries will be added to the total prize pool.
Anonymous Play – Somewhat
Blockchain Poker allows you to set up anonymous accounts to play online. That means you don't have to enter any personal information to play at the site. However, you will still be assigned a username that could potentially be tracked by other players. So, anonymous seating is not presently available.
Deposit With Over a Dozen Cryptocurrencies
Many online poker rooms limit you to Bitcoin and maybe a handful of Altcoins. Using Sideshift, you can make a crypto deposit with over 30 different cryptos. Many of the major cryptos with numerous minor and popular coins are available.
The primary currencies of the site are Bitcoin, Bitcoin Cash, and Bitcoin SV. However, if you want to deposit with Altcoins such as Tether, Dogecoin, or even Stellar, you can do so at this site.
Constantly Updated
We all know that online poker sites are regularly updated, but generally, we don't hear about those updates unless they are major updates or something that screws over players. For Blockchain Poker, you will know about all current and future updates to the site.
Check out the Changelog for details about the latest updates to the site along with any past updates. The Roadmap will tell you the plans for the future for the website along with planned changes. Blockchain Poker is looking to add many features that you see at major online poker sites, but they don't have the same staff as those sites.
The great thing about Blockchain Poker is that it gives NL Hold'em players a perfect place to play Bitcoin poker. It would be nice to see other games on the site and maybe more traffic, but the site is perfect for those who want to play BTC poker, but don't have a ton of BTC to deposit.
I've played at the site multiple times and run up my bankroll quite a bit from my meager 100 satoshi start. While it will take a while to make any serious money by starting off so small, Blockchain Poker is the ultimate exercise in building a poker bankroll from zero.
bottom corner