top corner
2018 Sets New Mark for Poker Millionaires
1009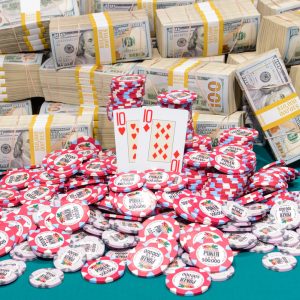 Even casual poker fans have noticed the shift in live poker towards larger buy-ins and more high roller tournaments. With larger tournaments and larger prize pools, the natural result is players winning more money each year. A couple of years ago, I started tracking the number of "poker millionaires" created in live poker each year and once again, 2018 set a new record for the number of players winning at least $1 million or more in live poker tournaments.
133 Players Win $1 Million or More in 2018
Back in the day, winning a million dollars in a single year in live poker was an incredible accomplishment and a defining year in a player's career. Now, it is becoming so commonplace that for some players, they are not having a good year unless they are winning seven figures.
This year, a whopping 133 players managed to win at least $1 million or more in live poker tournaments. There are multiple factors for this with the biggest being the number of high roller and super high roller tournaments around the world. Quite a few events awarded at least one seven-figure prize with many events awarding multiple prizes exceeding one million.
Another factor is that poker tournaments, in general, are experiencing growth, both in the number of players participating in each event but also the number of events held around the world. With more chances to play, the more chances to win.
Of the 133 players to win seven figures, 62 of those players cracked two million in earnings on the year. There were 44 players with more than three million in earnings and 24 players with five million or more in earnings. Last year, just nine players won $5 million or more.
The World Series of Poker Main Event champion is often in the top three for the amount of money earned in a year. In 2018, WSOP Champion John Cynn only managed a sixth place on the money list. Five players earned over $10 million with Jake Schindler pulling in over $9 million.
Justin Bonomo the King of Cash in 2018
Of course, no player had a better year in 2018 than Justin Bonomo. He pulled in a record-setting $25.42 million in live tournament earnings. Bonomo was atop all of the major high roller events in 2018, including wins at the Super High Roller Bowl and the Big One for One Drop at the 2018 WSOP. Bonomo also won a second WSOP last year in the $10k Heads-Up Championship.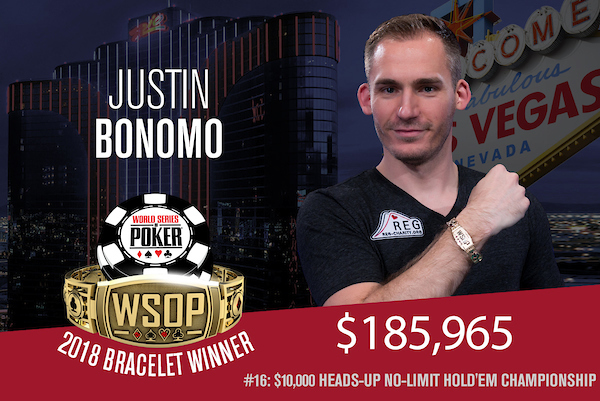 Mikita Badziakouski won over $14.56 million last year and yet only managed to finish second overall because of Bonomo's insane run. Jason Koon also had a career year in 2018, earning over $12 million. David Peters and Stephen Chidwick both had career years in 2018 with just over $10 million each in earnings.
Can the Record Be Broken Yet Again in 2019?
The big question now is whether we will see more than 133 poker millionaires in 2019. Logically, it would seem that this trend would continue, but there are a couple of signs that suggest that the poker economy may be tiring of the endless high roller events.
The Super High Roller Bowl V failed to cap their field for the first time ever in December. While this may be a result of the poor choice of running the event in December, it may also be a sign of a weakening high roller economy.
Keep in mind that with massive buy-ins comes massive expenses. Steffen Sontheimer revealed that he lost over $1.95 million over the summer playing high roller events. Daniel Negreanu famously finished second in the Super High Roller Bowl in May and then proceeded to drop half of his earnings over the course of the 2018 World Series of Poker. He also failed to cash in Super High Roller Bowl V.
If I were to speculate on 2019, I would estimate that we might see the record broken again, but only by a few players. We also may well see fewer poker millionaires in 2019, especially considering that a couple of major events like the Big One for One Drop will not run. Regardless, 2019 should still shape up to be an exciting one in the world of poker.
bottom corner