top corner
Impressions of 2020 WSOP Main Event After Finale
2774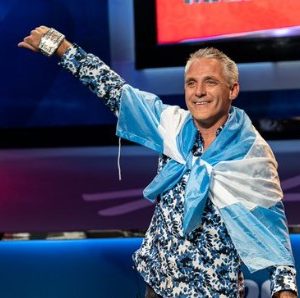 The 2020 World Series of Poker Main Event is finally over. On Sunday, the finale was played out and Damian Salas walked away the winner. His victory was not overly shocking as some felt he was the favorite to take it all.
Personally, I am impressed that we got to a finale despite everything going on in the world. Today, I'll give my overall impressions of the Main Event, including the finale and whether the WSOP should attempt this again.
The WSOP Screwed Upeshka De Silva
It is interesting how the WSOP was willing to shift the Main Event finale when Damian Salas could not enter the country, but Upeshka De Silva was given a DQ when he contracted COVID. De Silva didn't ask to contract COVID and there could have been concessions made to accommodate him.
Thx joey , this whole experience has been an absolute shit show, I know I'm drawing slim for options but I want to get the story out at the least about how this was handled and the protocols that were put in place. I have insight on how both wpt and wsop have handled covid fts

— Upeshka De Silva (@PadawanPesh) December 28, 2020
Some will argue that the rules are the rules. If that's the case, Joseph Hebert should be the Main Event Champ as Salas could not make it into the country. De Silva should have been given a chance to play. He came out to Vegas and tried to things right, but still got sick. If he had the chip lead coming into the final, what would have happened.
What if Salas would have contracted COVID? Would they have moved the event again, or DQ'd him. If I were De Silva, I would be protesting this with gaming regulators in Nevada. It will be interesting to see if De Silva plays any future WSOP events.
No Live Broadcast = -EV for Poker
It is bad enough that we are playing a hybrid Main Event in the middle of a global pandemic. However, to not broadcast the event in any form is ludicrous. Why not have the event live-streamed on PokerGo at least. There would have been plenty that came out to watch the event.
Now, we will wait for an edited ESPN broadcast that will likely be the lowest first-run Main Event final in the last 15 years. Maybe I'm wrong, but I'll believe it when I see it.
Players Voted With Their Wallets
The total field for the 2020 WSOP Main Event was 1,374 players. That's the smallest field since 2003 when Chris Moneymaker won the event to start the Poker Boom. Compare this to the world record-setting WSOP Online Main Event and it is clear that players voted with their bankrolls against this event.
WSOP 10k Main:
Announced in the last moment
Two finalists missing the FT's
Event finishes in 2021
Winner takes 2.5m with 1.4k entries
95% online
2 heads ups
freezeout
Winner had 20 days to prepare

WSOP 5k Main:
3.9m first
streamed
6k entries
classic structure
equal conditions

— Stoyan Madanzhiev (@Stoyan_Mad) January 5, 2021
I expected a field somewhere around 2,500 to 3,000 players. Clearly, I underestimated poker players and this pleasantly surprised me. This was a truly unnecessary event and many poker players told Caesars such by not attending.
Heads-Up Finale Was About as Good as You Could Hope For
If there is anything you can take away from this that's positive, it is the storyline of the finale. You had a former Main Event final tablist looking to win it all against someone playing in memory of their mother. Joseph Hebert managed to make the heads-up finale on a $300 satellite. He almost pulled his own Moneymakeresque story but fell just short.
Argentina's Damian Salas beat Joseph Hebert to win the 2020 @WSOP Main Event Finale for $1 Million+ the bracelet! https://t.co/5F2UjXh5qZ

— PokerNews (@PokerNews) January 4, 2021
The heads-up battle also lasted 173 hands. Considering they started with just 500k in chips, that's a pretty solid battle and about as good as they could have hoped for.
Let's Not Do This Again in 2021
The questions are already being asked whether the WSOP should run a live series in 2021. Personally, I think they should stick with the WSOP Online for one more year to give the global pandemic a chance to end. Another year gives world governments the time necessary to distribute a vaccine and to allow the curve to go back down.
Next, I don't think that the WSOP should do another of these hybrid events. They mostly got away with it in 2020, but they will be pressing their luck doing the same next year. If they do it next year, only have the ultimate heads-up finale as a live event. Let the rest play out so that everyone has a shot. Then you can do whatever you want to make sure the heads-up finale happens.
bottom corner